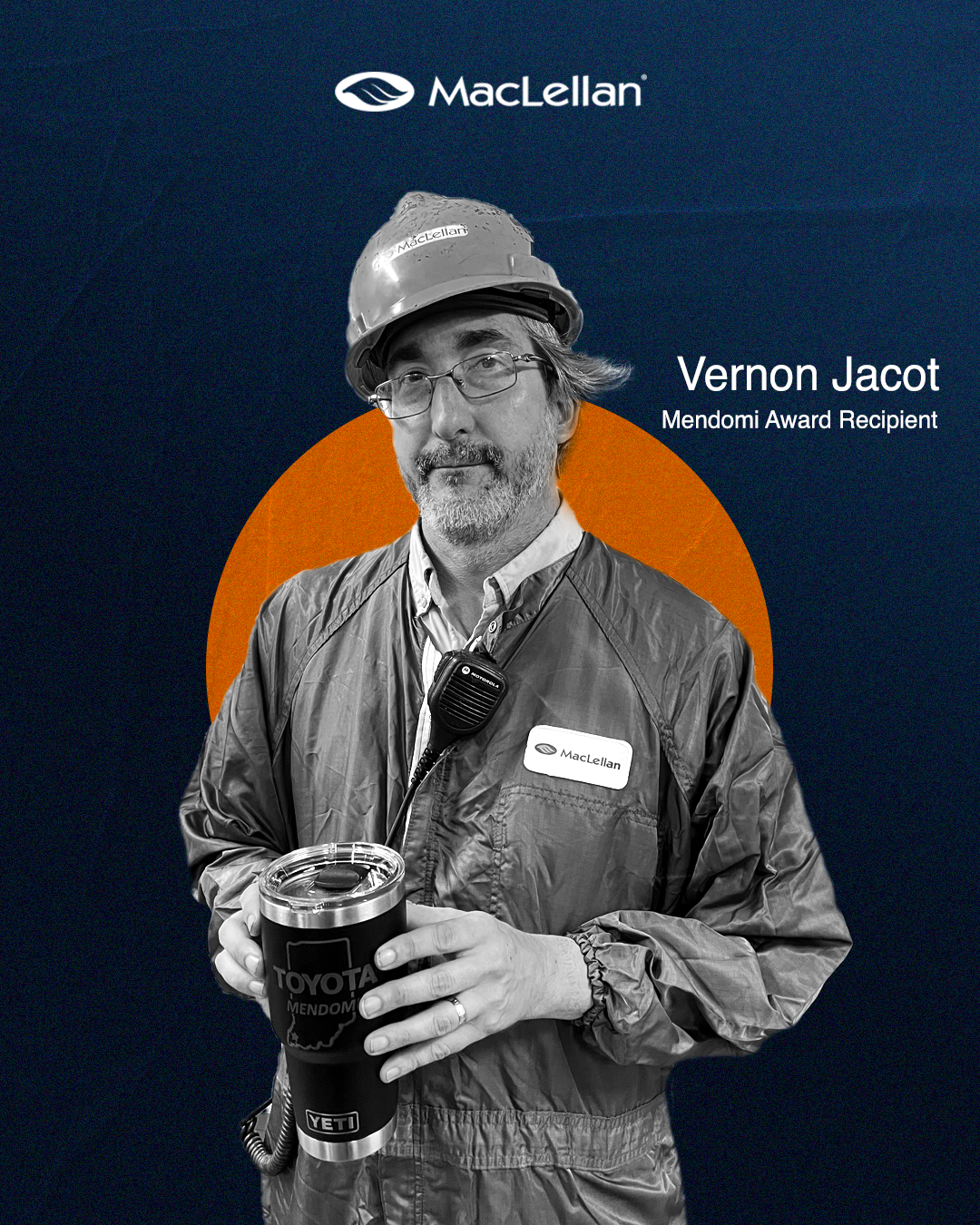 Vernon Jacot Wins Mendomi Award
Fri, 05/26/2023 - 20:06
The Japanese term, Mendomi, describes the concept of taking care of team members like they are family. This term is a guiding principle for a site that MacLellan Integrated Services works within.
This site promotes and recognizes employees with the Mendomi mindset by allowing everyone in the facility to nominate an individual they believe displays this mentality in the everyday workplace. When a team member is nominated, they receive an in-person thank you and acknowledgment for their efforts towards building the Mendomi culture in the workplace.
Vernon Jacot of MacLellan Integrated Services received a nomination from Dottie Schurmeier, a customer Group Lead that has served a long tenure in the East paint department. She and many other coworkers have witnessed Vernon's hard work and dedication to the plant over the years.
Schurmeier stated, "No matter what we need, we know Vernon will be there to assist. You can tell he does not do these things because it is his job; we have all witnessed that it is due to his passion for helping with any task or simply being there for anyone that needs it."
Vernon is the first supplier employee to be nominated and awarded the Mendomi award, and very well deserved!
Our family at MacLellan is so proud of Vernon and the example that he is setting for the team. Vernon is an excellent example of showing the MacLellan team and our customers what one of our Core Values, "Community," really means.