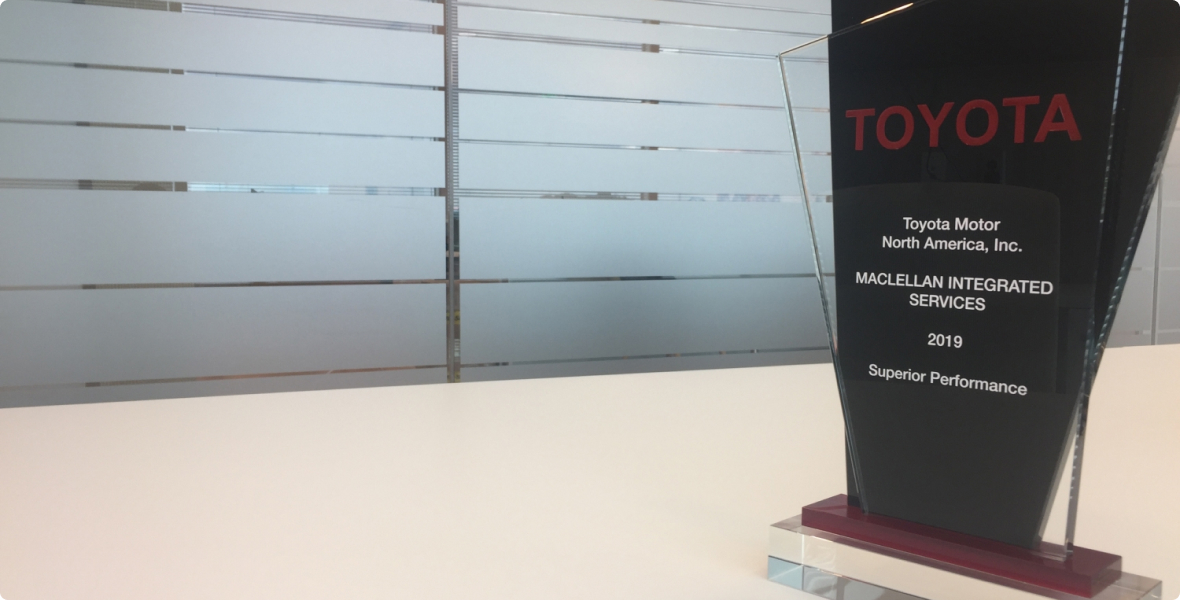 MacLellan Wins Superior Performance Award
Tue, 06/04/2019 - 12:03
MacLellan is very excited to announce that we have received the prestigious Superior Performance award from Toyota North America. When our name was announced as the winner of this award, Toyota said, "In 1993 while supporting the construction phase of the TMMK Paint 2 expansion, MacLellan's owner Jeff Betzoldt, had a vision of becoming a partner supplier with Toyota. In 1994 that vision became reality when MacLellan was awarded the process cleaning contract for the new paint shop.
Since that time, the MacLellan team has worked closely with Toyota to adopt and emulate the guiding principles of the Toyota Production System throughout their organization.  Because of their dedication to TPS, MacLellan has built an organization which embraces a 'Safety First' mindset. Their day to day activities are completed with quality, in a cost-effective manner and are supported with effective checks and balances that ensures consistent and measurable results."
We have partnered with Toyota for 25 years and have adopted their guiding principles of the Toyota Production System throughout our organization. This award was presented to MacLellan to recognize our employee's superior customer service for safety, quality, delivery and cost reductions.