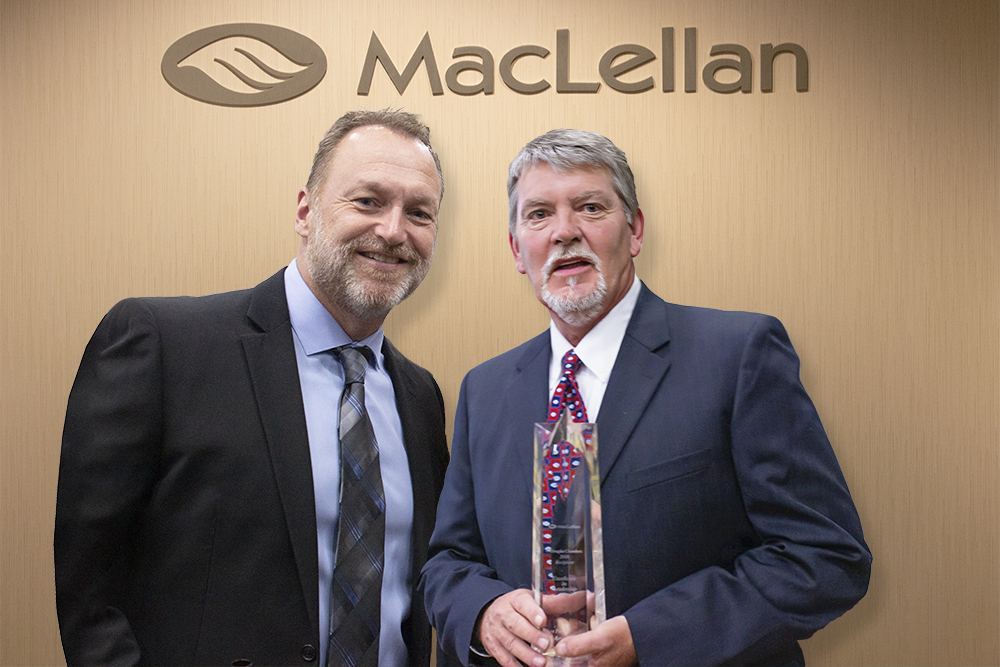 2018 Leadership Award
Mon, 02/25/2019 - 12:05
Each year, MacLellan leadership takes pause to recognize an individual within our organization that reflects our core values: Trust, Commitment, Attitude and 100% Responsibility. Not only was our award winner committed to MacLellan, he also built trust with customers at new locations and ensured his team delivered projects on time and within budget. I am pleased to announce our winner for 2018, Mr. Doug Chambers.

Doug began his career with MacLellan in 2011 as the Maintenance Manager at our location in San Antonio, Texas. Two years later, Doug moved to manage our Maintenance & Engineering operation in Georgetown, Kentucky. With a history of exceeding customer expectations and delivering outstanding results, Doug was promoted in 2018 to the role of Regional Business Manager for our Maintenance & Engineering team. In this role, he has also been instrumental in improving our processes and systems at our maintenance job sites as well as our HVAC & Mechanical branch locations.

As a Professional Engineer and experienced Project Manager, Doug Chambers supported his home job site and took his show on the road proposing and completing maintenance projects at many other locations. Doug's professionalism and attention to detail make him a valuable asset to our customers. When one of his customer contacts moved to a new location where equipment demolish and removal was required, Doug took his team on the road to develop and deliver solutions. Word spread fast and soon he was traveling even further to support another customer to ensure the timely and successful launch of a new product.

With a busy year in 2018, Doug exhibited great commitment to the organization as he was frequently on the road away from his love: the family; his joy: the farm: and his professional hobby: the barbeque. Congratulations to Doug for your efforts and results in 2018!!