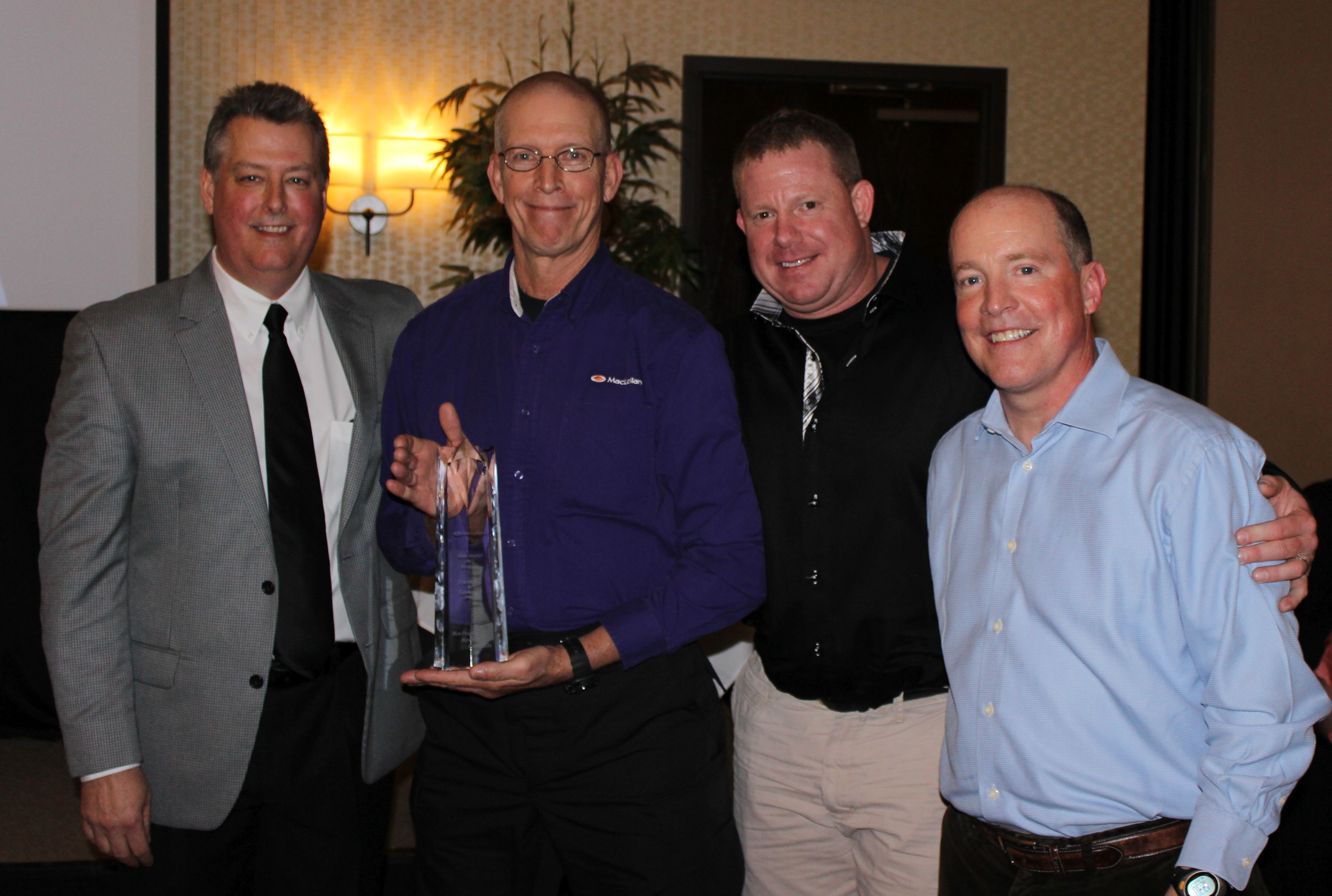 2015 Leadership Award
Thu, 12/31/2015 - 12:07
Congratulations to Mr. Marty Brasher, recipient of the 2015 MacLellan Leadership Award.  When Marty moved into the management role at one of our large OEM operations in April of 2013, he was faced with some immediate challenges. There were discipline and accountability deficiencies which Marty quickly addressed.  Marty did not shy away from this opportunity; he took the "bull by the horns" and made a decision to do whatever it took to "right the ship".  First, Marty made every effort to know his team – their names, their interests and their goals.   There was one instance when a TM had their water cut off to their home and Marty paid the water bill so the family could take hot showers.  Marty gained the trust and respect of his team.  He subscribed to the motto, "Through accountability comes freedom".  By holding his team members 100% accountable for their actions, he raised the bar on quality and delivery.
By July shutdown, the changes in our team were visible. During a site visit, multiple customer contacts provided feedback and praise for Marty and his team.  Dedication and hard work did not go unnoticed.  To further that point, many on Marty's team have been promoted.
Marty joined MacLellan in 2007 as a group leader. He has worked at three different facilities and recently accepted a transfer position to a facility that is building a new paint shop. Marty enjoys hiking, and spending time with friends and family.
He is currently reading, "2038 The Next Quantum Leap" by James Tyberonn.
Marty and his team are proactive. This past year the site's safety audit score increased to 96.4 out of a possible 100 points.  An "eye on safety" always has a compound effect on continuous improvement and employee moral. Marty and his team submitted 36 SAVE (Continuous Improvement) activity videos - more than any other site in the company!  Needless to say Marty exceeded his target savings goal for the year.
Marty's 'Can Do' attitude at the site sets the tone for his entire team.  He illustrates high integrity, high morals and he is the definition of a MacLellan leader.